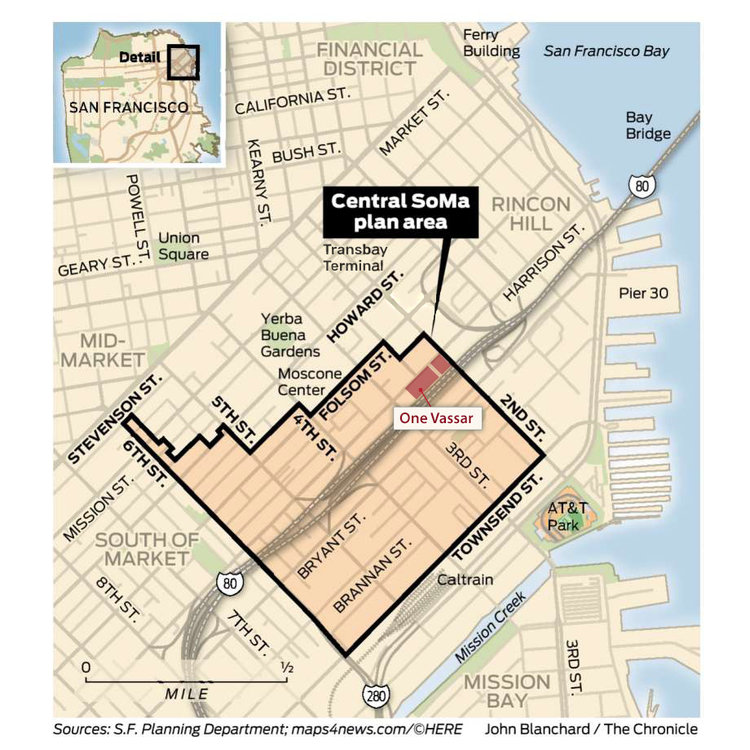 As the Central SOMA district evolves we are proud to share our vision of One Vassar.
The One Vassar vision is to transform this underutilized block to an integrated mixed-use development where residents, workers and visitors can truly live work and play. The project proposes a well-balanced residential, office and hotel complex, that includes supportive amenities such as child-care and multifaceted retail, which reduces the need to commute. One Vassar is the ideal transit oriented development and takes full advantage of its proximity to the new Transbay Terminal and soon to be completed Central Subway.
Visit our website often for updates on plans.
For current information on the proposed Central SOMA Plan, CLICK HERE